Farm.One – web app for a high-tech vertical farm
Duration
2 months
(320 working hours)
What was done
Created a web platform with a mobile version
Overview
FarmOne is a New-York based vertical farming company that specializes in growing rare and flavorful microgreens and edible flowers. Spaceberry's account was found on Behance. FarmOne came up with the challenge of creating a user-friendly, responsive, and visually appealing e-commerce platform that would potentially enhance its customers' experience and increase online sales.
The challenge
FarmOne's previous website lacked key functionality and had an outdated design that didn't properly showcase the high-quality products they offered. The platform was difficult to navigate, lacked a clear path to purchase, and had no way for customers to manage their subscriptions or view delivery information. A lot of functionality was planned but none of it was implemented, so we started our cooperation.
Our approach
To address these challenges, we first conducted a thorough analysis of FarmOne's existing website, FarmOne's competitors' platforms, and their target audience. Based on our research, we developed a detailed plan to redesign and revamp the site.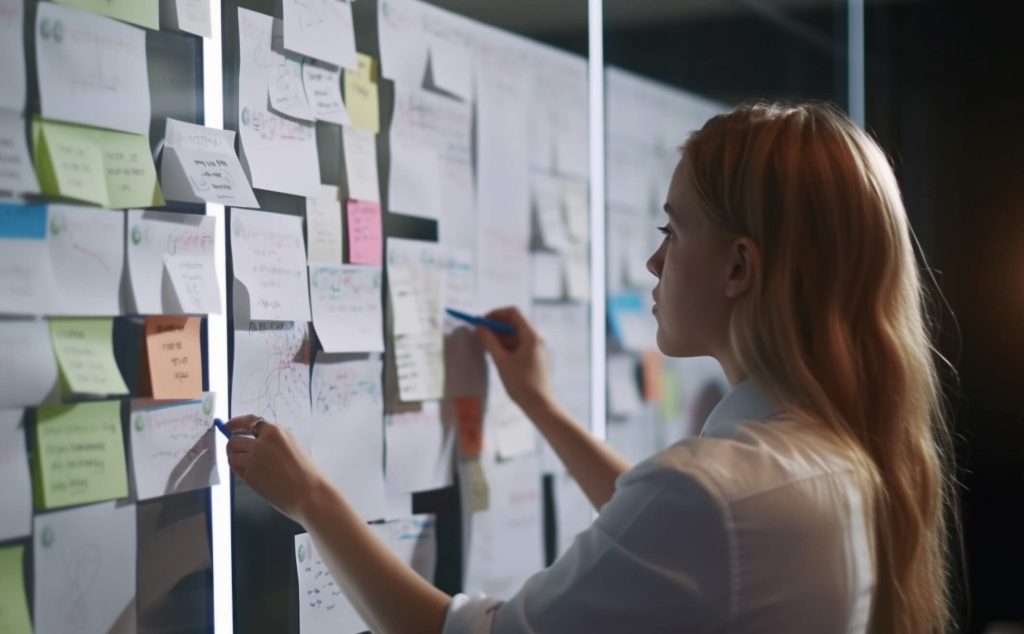 1. After analyzing the current site, we developed a mindmap (information architecture of the platform) to completely rethink the structure and create the logic of the new functionality.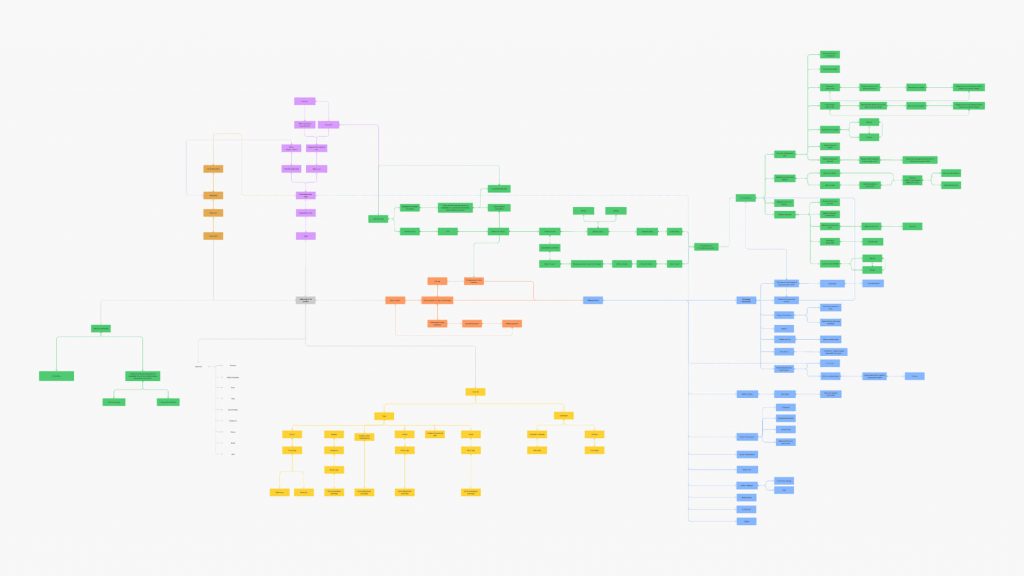 2. We started by redesigning the site to make it more aesthetically pleasing and user-friendly. In addition, we highlighted the company's distinctive selling propositions and incorporated client testimonials, partner logos, subscription options, and delivery procedures.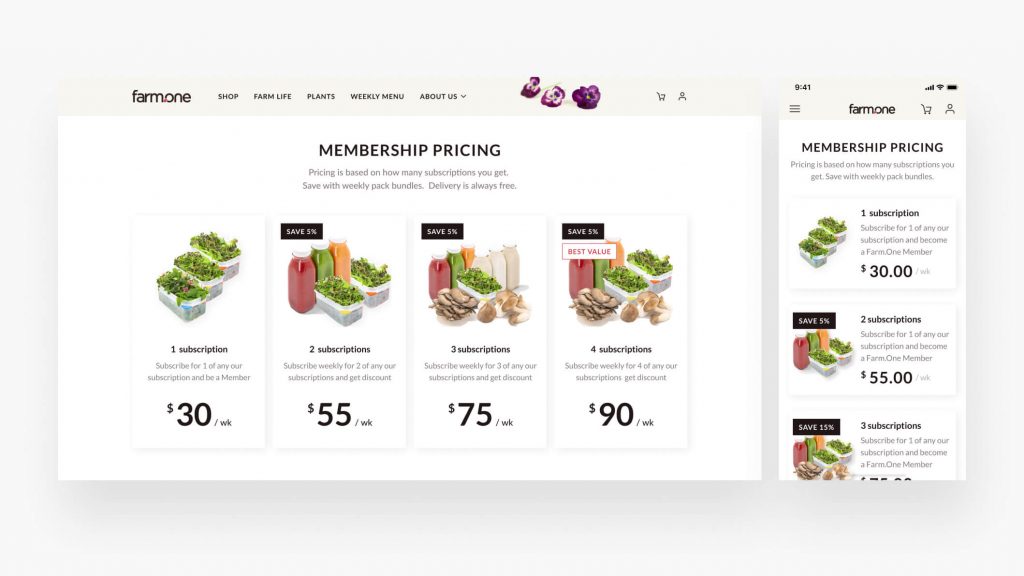 3. Next, we created product pages that included detailed information on each item's nutritional value, allergens, and delivery dates. Clients could also customize their orders and leave product reviews. We added an upsell system to suggest additional products and promotions to increase the average order value.
4. With the help of our thorough product catalog filtering and search features, we made it easier for clients to locate the items they require.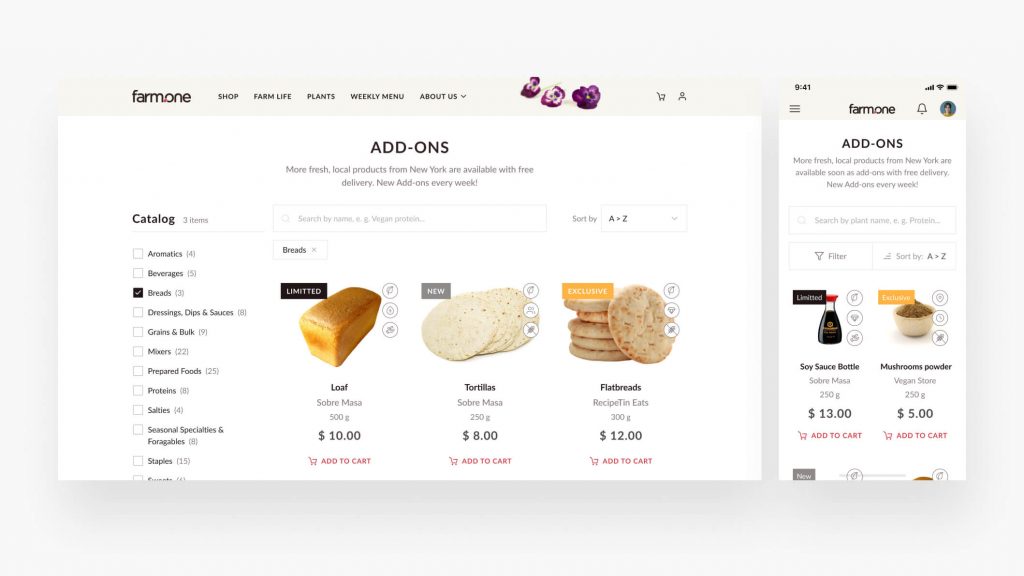 5. To speed up the checkout process, we also incorporated a cart and a mechanism for discount codes.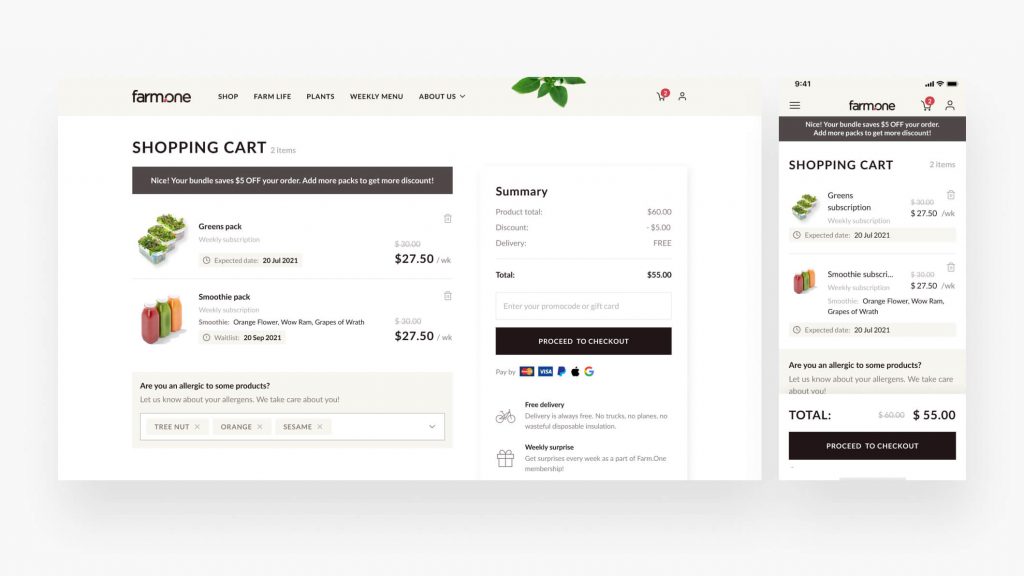 6. To manage orders and subscriptions, we created a user-friendly dashboard that allowed customers to adjust their subscription preferences, track their order status, and view delivery information.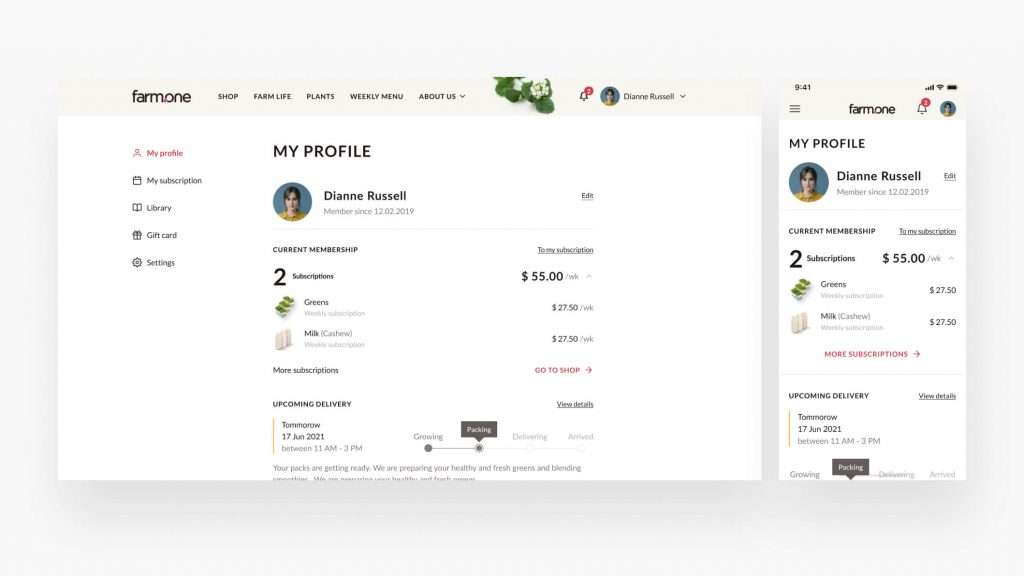 7. Spaceberry also developed a gamification system that rewards customers with achievements for eco-friendly actions, such as reusing delivery containers.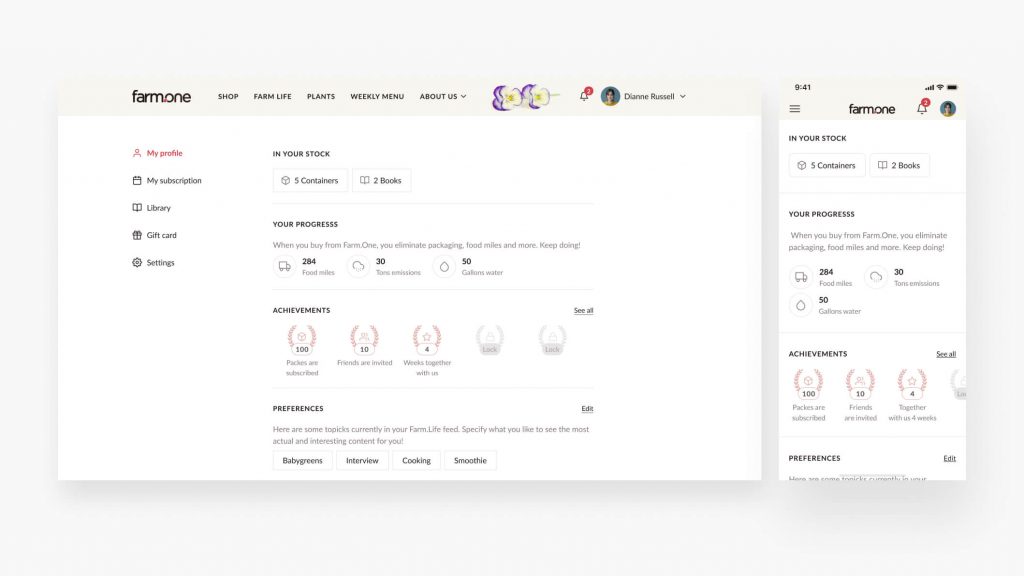 8. To further enhance the customer experience, we added a book rental program for culinary and nutritional guides, as well as a gift subscription option.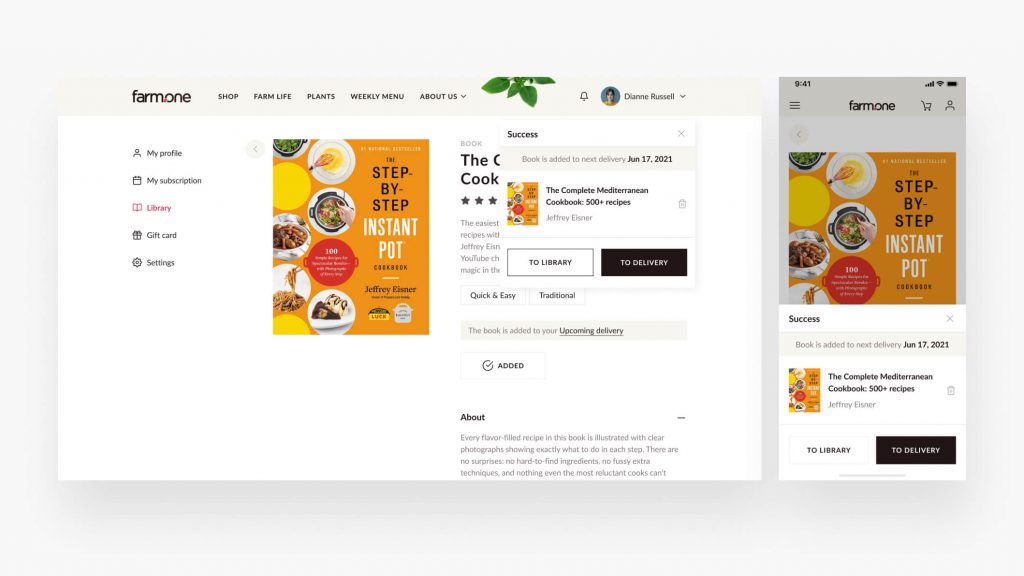 9. We also integrated a notification system to keep customers informed of order status and exciting offers.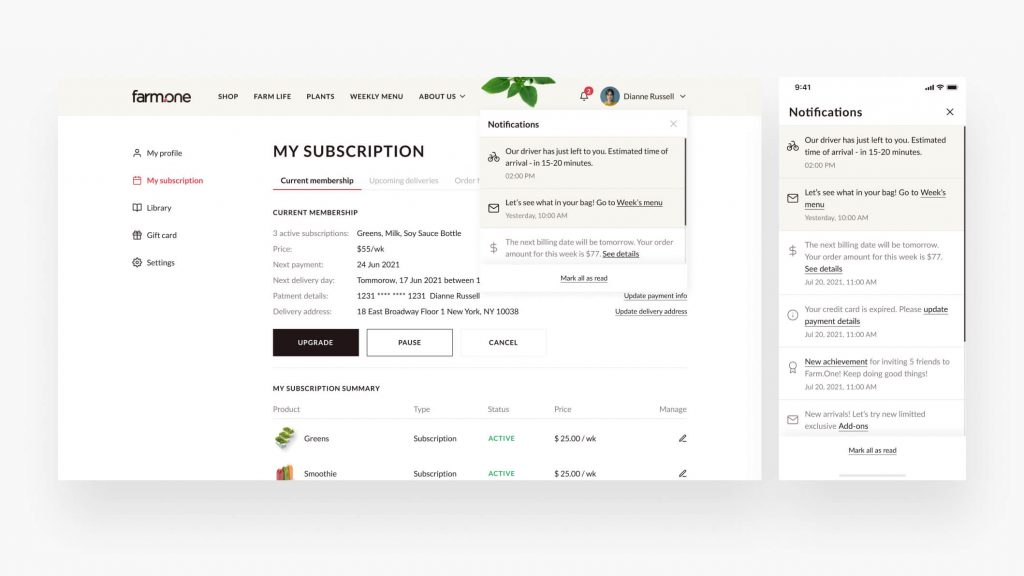 10. Finally, we created an interactive encyclopedia that provides information on microgreens offered by the company, including taste notes and pairing suggestions.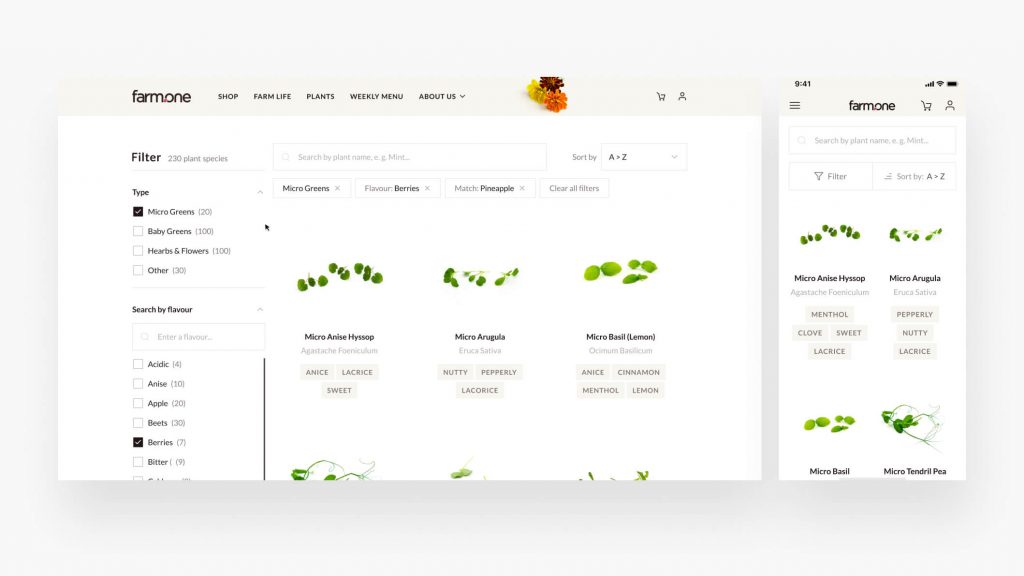 11. We also designed a media portal where customers can read articles, watch videos, and register for company events.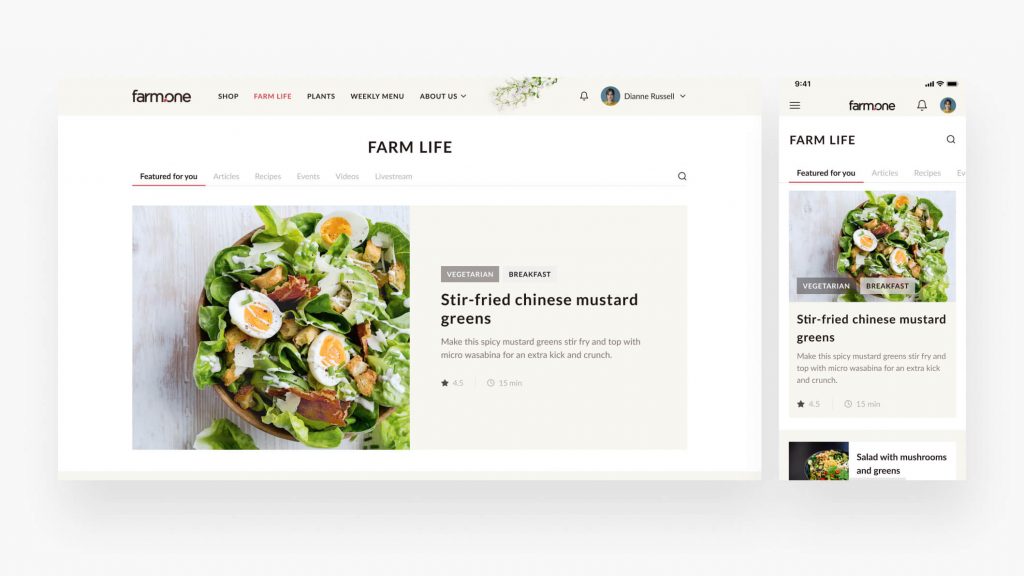 Here is a more detailed Behance design overview of the case.
At Spaceberry, we pride ourselves on our ability to accurately estimate and deliver high-quality work to our clients. When FarmOne approached us for their website project, we gave them an estimate of 320 hours or approximately 2 months, based on our experience and knowledge of similar projects. We were pleased to find that our estimate matched the actual time needed for completion, demonstrating our commitment to transparency and honesty in our work.
We went through three iterations, beginning with a thorough preparation that involved creating an information architecture, analyzing competitors, and conducting TA interviews that resembled a client gathering input from their customers. The UI/UX design phase took 160 hours, during which we paid close attention to user experience and implemented intuitive features. Finally, in the third phase, we spent 80 hours finalizing the platform to ensure that it met all of FarmOne's requirements.
Our close collaboration with FarmOne throughout the project allowed us to deliver a website that not only met their expectations but also contributed to their growth and success.
Client's feedback
The FarmOne team was extremely satisfied with the results of the project. They appreciated Spaceberry's thorough research, attention to detail, and creative design solutions.
Results
The redesign of FarmOne's e-commerce platform was a tremendous success. Customers definitely appreciated the new functionality, intuitive design, and personalized features. With our help, FarmOne's online presence and customer engagement improved, positioning them for long-term success.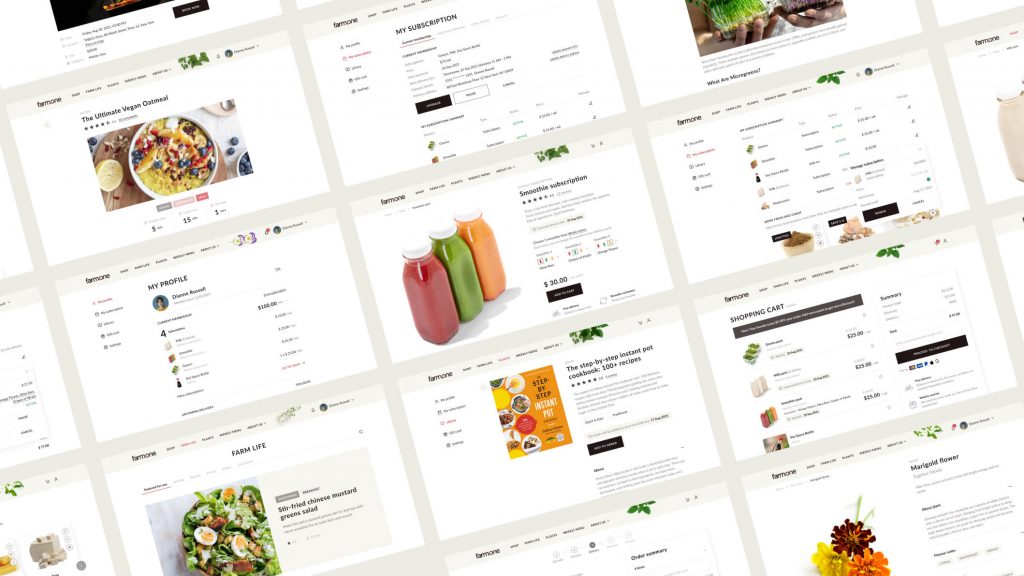 Recently, FarmOne has been making headlines with news of their successful $12 million Series A funding round. This investment will allow FarmOne to expand its operations and bring its hyper-local, fresh produce to even more customers in cities around the world. Spaceberry is proud to have contributed to FarmOne's growth and success, and we look forward to continuing our partnership with them as they pave the way for a more sustainable and accessible food system.